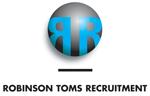 Salary range up to £65,000 realistic year one earnings £100,000 + year 2 £140,000 with uncapped potential + plus car allowance and all usual large company benefits.
Our client a long established and highly successful asset financier are seeking applications from Midlands based asset finance sales professions for a highly unusual sales role.
An opportunity is arising to take over the responsibility for managing a highly performing sales area with 100+ active customers and a database of 800 that has been writing £15m a year of originations.
To put the role in context deal sizes across our clients national hard asset focussed business are typically £60,000-£80,000, however deals have been closed to £7.6m in size during the last fiscal.
The role focusses on a combination of maintaining and further developing relationships with all existing customers plus prospecting for new business both from the inherited database and your own self sourced new prospects
Further details can be shared with suitably located and suitably skilled applicants.
Candidate Profile
We are seeking applications from those who are based in the Midlands and have considerable asset finance sales experience and a demonstrable record of success.
This unique role requires tact, diplomacy and well developed relationship skills to build effective relationships with the 100+ customers that you will gradually inherit.
Typically new positions with our client are normally 100% new business, whilst a major customer base is to be inherited this opportunity still very much requires all the usual business development skills of cold calling prospects and leveraging opportunities from your own network to win new business.
To succeed in this role we are seeking applications only from those who have the sales skills to sell to the majority of customers at rates of over 7.0% nominal or higher, selling at these rates typically generates 3.00-3.25% profit on the asset value.
Your commission on this profit is up to 25% - details of how the commission plan operates will be discussed with suitably skilled applicants.
Preferred applicants are those who either work today for major asset finance lease brokerages, challenger bank asset financiers who sell at higher rates or those who run their own lease brokerage today but want to re-join a major employer to spend more time selling but to still retain uncapped earning potential.
Contact: Please send your CV firstly to Sean Toms at: sean_toms@robinson-toms.com and then call me on 01691 670466 for a confidential discussion.