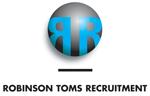 Salary €70,000, on target earnings €120,000 with uncapped potential + COMMISSION DRAW OF €50,000 for first 12 months.
Our client a captive IT financier with whom we have a placed a number of business developers in a number of European countries are seeking an additional Stuttgart located business developer to join their highly successful German sales team.
You will engage with partner sales staff to engender early and pro-active use of finance working direct with customers to negotiate, structure and close deals and engaging , as appropriate , with the partners dealers.
Candidate Profile
To apply you must be located in the Stuttgart area and you must have a successful sales background in high technology finance. This can be in IT or telecoms.
Our ideal applicant will have experience of working in a vendor driven IT finance environment either a captive or on a white label programme.
However, those with a background of finding and closing IT finance deals on a direct basis who have the skills not only to close deals with customers but also have skills to build relations with a manufacturer we very much welcome taking to.
Whatever your exact background we are seeking a hungry focussed approach to business development and are seeking applications only from those who have a genuine need to earn a high income.
Earnings at our client are totally uncapped, an over achiever has a very good chance of being able to earn > €200,000 a year and potentially considerably more.
Finally, you will a native German speaker with business standard written and spoken English.
Contact: Please send your CV firstly to Sean Toms at: sean_toms@robinson-toms.com and then call me on + 44 ( 0 ) 1691 670466 for a confidential discussion.