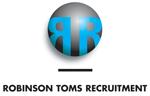 salary range up to £80,000 typical bonus up to £20,000 – plus company car and excellent bank benefits.
Our client a leading bank owned asset financier are seeking to hire a Relationship Director to focus on managing a large portfolio of mid market asset finance customers up to £350m turnover across Kent.
Your role will be one of managing and developing your portfolio to deliver volume and margin targets that we will be happy to disclose to suitably qualified applicants.
You will work closely with parent bank relationship managers and directors to ensure early and effective take up of asset finance , cross selling asset finance into existing bank customers and working with your bank colleagues to use asset finance as a new to bank proposition.
It is expected that 15-20% of your work will be either cross selling asset finance into existing bank customers or new to bank focussed , the balance of your time will be focussed on managing your extensive portfolio of asset finance customers.
The role will have a broad asset class focus encompassing commercial vehicle transactions up to £1m but with larger transactions in this one sector being handled by a dedicated specialist colleague.
The role will be home based but you will travel regularly to customers across the sales area and tactically to two major business centres on the Kent area.
Candidate Profile
Our clients preferred profile is to an asset finance professional with mid market experience gained with a tier one bank asset financier.
Those with experience gained within tier 2 or challenger bank environments will also be considered.
You should have extensive experience working with customers to advise on, structure and close deals and have ideally experience working in partnership with a parent bank.
In terms of your location our client wants to avoid you having a long commute onto your Kent sales area, you should ideally be living on the sales area of Kent.
However, applications from those who have the right experience who are living close to the Kent border in East Surrey, East Sussex or South East London will also be considered.
Contact: Please send your CV firstly to Sean Toms at: sean_toms@robinson-toms.com and then call me on 01691 670466 for a confidential discussion.