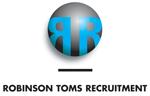 Up to £65,000 + 40% OTE quarterly paid + potential to earn to 75% + company car and excellent benefits.
Our client a highly respected bank are seeking to develop a green finance business unit, the bank already tactically finances green assets but are seeking to develop a strategic footprint in this fast growing part of the market.
Reporting to a Director you will work closely with credit, operations, asset management etc to determine a strategy for the sector, deciding on what asset classes represent the best opportunities , how to price these assets and what the most effective route is to capitalise on market opportunities.
Whilst the role very much one of business development our client takes a long term strategic view and are realistic about first year income objectives. Targets are yet to be determined but at least initially we would anticipate objectives based rather than hard numbers.
Excellent career opportunities are available for an ambitious skilled individual who has the desire to take on additional responsibilities.
The role has the potential to grow into one of Head of Green Finance from 12 months and for you to then build out and lead a national origination team.
Candidate Profile
We are seeking applications from those who already have green finance experience and a demonstrable record of success in the financing green assets, please do not apply if you do not have this specialist knowledge.
You must have knowledge of different assets, pricing, credit and also routes to market and contacts that you will want to re-leverage with an ambitious new employer once out of any restrictive covenants that currently constrain you.
We are unconcerned about your location but you can expect to travel nationally and to visit our clients offices at various locations across the UK to build engagement with the leaders of various departments you will work with.
Ideally we are seeking applications from those who seek to grow into the head of business unit role and have some sales leadership experience or at least the capabilities to hire and then lead a sales team.
However, if you enjoy origination only rather than leading and have no desire to take on a larger role but you have deep experience and success of green finance would still be very interested in talking with you as for the first 12 months the role will be pure origination anyway.
Contact: Please send your CV firstly to Sean Toms at: sean_toms@robinson-toms.com and then call me on 01691 670466 for a confidential discussion.