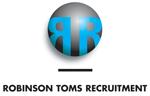 Salary range potentially to £115,000 + bonus , possible car allowance & excellent benefits.
Our client a highly respected broker centric lessor are seeking a Head of Credit to take overall responsibility for the credit function that encompasses traditional financing of broker business and also providing block discounting services to brokers.
Report to the divisional MD you will lead a small team of credit staff working closely with the head of sales and a team of broker managers nationally.
You can expect to not only lead the department and your team but to work with the senior leadership team of the division and our clients parent in shaping policy and process.
Whilst the core of the role is asset finance centred our client are willing to pay a premium up to the salary range above to secure not only deep asset finance credit expertise but also block discounting experience.
Applicants with some asset management experience in addition to the above would represent to perfect profile but this is considered nice to have not must have.
Candidate Profile
We are seeking applications from senior credit professionals with a depth of middle ticket asset finance experience , ideally experience of block discounting and in an ideal scenario some experience of asset management
Given the scale of the role some experience of leading or mentoring staff is a pre-requisite but this a hands on role.
As above ideal applicants will have experience of not only asset finance but also block discounting and experience of going to market via intermediaries in particular lease brokers.
Those who have experience of direct and vendor driven asset finance are also very much encouraged to apply.
We will be happy to share further details of our clients business, size , scale focus etc with suitably qualified applicants.
Whilst our client local office is South East based their parent have a network of offices nationally , we are advised that the role is practical to be home based 3 days a week but with travel to work from head office 2 days a week.
Our client are willing to fund at their own expense overnight hotel accommodation to allow the widest choice of located applicant to apply.
Contact: Please send your CV firstly to Sean Toms at: sean_toms@robinson-toms.com and then call me on 01691 670466 for a confidential discussion.