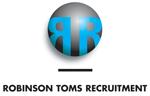 salary to £70,000 totally uncapped earnings with monthly paid commission, realistic OTE £120,000, top achievers earn £200,000 plus all usual benefits car, life, health contributory pension etc.
We are seeking early expressions of interest in a broker manager vacancy at a client to manage and develop a sales area extending from Lands End to Bournemouth North and east to Cheltenham / Oxford and west into South and Mid Wales.
Our client are financiers of both soft and hard assets and pride themselves on providing a fast and efficient service and a broad credit policy. Impressively they have no asset class or sector restrictions and whilst most deals are < £1m , deals have been closed to £5m in the last year.
You will inherit a sales area that has been developed over the recent past but still needs to grow by 50% and has the potential to do so.
You can expect to inherit 30 supporting lease brokers, your role is one of driving additional business from each broker gaining engagement from principal to sales staff and , as appropriate , targeting and winning new brokers to build on current success.
We are happy to share the volume target and margin target for both hard and soft assets with suitably qualified applicants.
Realistic expectations are that a broker manager achieving the challenging but genuinely realistic targets will earn £4,000 a month in commission , earnings are wholly uncapped , commission is paid monthly and commission is paid on every deal your brokers do.
Candidate Profile
We are seeking applicants who live on the sales area ideal would be Bristol, Cheltenham, applications will be also considered from those living just off the sales area in the South West Midlands and who can commit to travel across the sales area to fulfil the role.
Our ideal applicant is an experienced and successful broker manager with broker contacts and with good credit awareness and a depth of commercial acumen.
However, we are willing to consider applicants with a background in vendor finance or direct asset finance who we feel can make the transition to being an effective broker manager.
Whatever your background we are keen for you to evidence your success (eg pay slips, P60's, sales league data etc, what can you show us that substantiates your success?)
Our client are also looking for someone who can operate in a structured environment and has a stable work record, so if you have had 3 jobs in the last 4 years please do not apply.
We are also seeking applicants who have the ability to sell the rates our clients seek to go out to their brokers at, we will be happy to discuss these with applicants we would like to short list.
If you have been a success at your current employer but to be a success you would need to sell to brokers at low rates then it is unlikely you will have the confidence to sell out at the rates our client will need you to.
However, we are not closed minded, if we think you have the ability to sell on service and not to sell on price we will engage with you.
The leading Broker Manager at our client is earning over £200,000 a year this level of income is being achieved not only by overachieving targets, but not excessively c150% but by selling to brokers at rates that make our clients substantial profits that enable the facilitator of these profits to share in the income they bring in.
We are keen to talk to high achievers who have a genuine desire and need to secure a very high income and are willing to put in the hours and put in the effort to achieve that objective.
Contact: Please send your CV firstly to Sean Toms at: sean_toms@robinson-toms.com and then call me on + 44 ( 0 ) 1691 670466 for a confidential discussion.