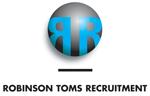 Base salary up to £160,000 plus excellent upside with expected variable of a further £80,000 & excellent benefits.
Our client a long established asset financier and part of a larger group are seeking a Sales Director to take their business to the next level. You will inherit a high performing national sales team that are writing largely hard asset business via lease brokers and also direct.
Our clients are seeking to grow their business substantially over the next two years and have in place a number of strategic initiatives that will enable those objectives to be met.
Your role will be to deliver on our clients strategic objectives by gaining enhanced performance and productivity from the team you will lead rather than from any substantial addition in sales resources.
Excellent rapid career progression is available for an individual who has the skills and desire to move into a broader general management role as our client are actively looking at succession planning.
Candidate Profile
To apply you must have substantial sales leadership experience in the asset finance sector and have a demonstrable record of success. We are seeking applications from those who have not only the skills to inspire, motivate and lead an experienced sales team but who also possess real gravitas and presence to be able to make a wider strategic contribution.
Applications from those with experience of a variety of routes to market of broker and direct and of hard assets will be most closely aligned to our clients model. Knowledge and experience of block discounting would be beneficial but is not a pre requisite to apply.
Applications from those who have the desire and the skills to take on a broader general management role are particularly sought after but those whose objectives are to remain leading the sales function and who have the requisite skills and record of success in a sales leadership capacity are encouraged to apply.
Our client are particularly interested in applications from those who have experience of working for independent financiers in preference to those whose experience is largely or wholly tier one.
A highly competitive remuneration package is to be provided with an additional substantial premium being available on base salary to attract individuals who possess skills that would allow promotion to a broader general management role.
Contact: Please send your CV firstly to Sean Toms at: sean_toms@robinson-toms.com and then call me on + 44 ( 0 ) 1691 670466 for a confidential