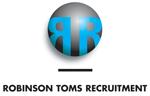 £90,000-£110,000 , OTE £180,000 plus excellent benefits.
Our client are a long established specialist financier with an international footprint providing specialist solutions to large corporate customers.
They have recently entered the As A Service solution sector "AAS" hiring a leading market specialist to build out their proposition offering these cutting edge solutions for deals of £5m and over.
Our client has an appetite for any asset, with the exception of ships & planes, where a capacity driven service based solution can be structured. They have a strongly commercial mindset and a real breadth of contractual legal expertise to enable wholly bespoke solutions to be created.
What is now sought is to hire an additional business development manager to work alongside a highly experienced individual who is shortly to join them , to also focus on developing business from commercial customers.
What is crucial to possess is a black book of investment grade customer contacts at C level that can be re-leveraged with these most modern of propositions.
Our client are a performance orientated employer so this role will only be suited to someone who by month 6 in role, if not having actually drawn down deals, will have at least 3 serious propositions in pipeline.
Those who by month 6 have had lots of meetings but have nothing concrete to expect to deliver within the next 6 months will be unlikely to pass probation to be retained.
In return for operating in an environment that reasonably expects a return on its investment you can expect to earn c£200,000 a year. High performers can expect to earn rather more.
Candidate Profile
Ideally our client seeks individuals who can work from offices in central London 2 days a week, BUT …….if you really have a black book that you can really re-leverage we will strongly encourage our client to focus on that rather than on your location.
You will need to possess not only your black book of contacts but you also have gravitas, presence and deep commercial experience coupled with a real new business hunter instinct.
We seek those who can see a deal and quickly qualify a prospects appetite & desire to make something happen, building engagement with multiple stakeholders. You will need a focussed and pragmatic approach to not waste your time with suspects that are not going anywhere.
Importantly, you don't need actual existing experience in As A Service solutions sales, all you need are your investment grade black book of contacts and the skills & drive to re-leverage your contacts and the ability to concept sell at C level – can you do that ? …..if so we want to talk with you now.
Finally we are unconcerned whether your background is in asset finance, corporate banking, trade finance, ABL lending, leveraged finance or even private equity.
It is your contacts and your ability to work with them again in a new environment plus your drive and your ambition that are your passport to this new job and your success in the job.
Excellent career potential and superb earning potential are available for high achievers.
£90,000 - £110,000 salary, OTE £180,000, high performers can expect to earn rather more, plus excellent benefits.
Contact: Please send your CV firstly to Sean Toms at: sean_toms@robinson-toms.com and then call me on + 44 ( 0 ) 1691 670466 for a confidential discussion.