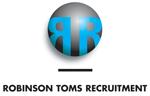 To £60,000 - plus bonus and excellent benefits.
Our client a fast growing broker driven bank asset financier for whom we have placed a number of members of staff are seeking an additional flow underwriter to support their flow business unit.
Flow means deals up to £500,000 in size and with a focus across a wide variety of asset classes both hard and soft and a range of credit covenants.
Key responsibilities will include:
Timely and accurate underwriting decisions within a delegated authority and recommendations to senior management where outside of personal mandate.
Preparing comprehensive financial analysis identifying all material financial and other risks and opportunities in order to arrive at a balanced and informed decision or recommendation.
Undertaking all appropriate diligence in respect of transactions, including reference to relevant bureaus, referencing agencies & other external sources ensuring alignment to the Bank's risk policies.
Maintaining active watch over portfolio performance & awareness of market trends.
Ability to liaise with key customers.
Candidate Profile
Please apply if you are willing to work a minimum of 1 day a week art our clients City office, the balance can be home based if you wish and if you have the following skills and experience:
Extensive experience in underwriting asset finance proposals with detailed knowledge of various asset types.
Fundamental knowledge of accountancy and financial analysis of SME's and corporates.
Demonstrable ability to understand value across a range of hard and soft assets.
Ability to work independently in taking a pragmatic approach to underwrite within parameters of credit policy; appreciation of when escalation / guidance is required.
The willingness, aptitude and gravitas to be a key member of a growing business.
From a credit perspective, lending experience of SME and corporate clients.
Understanding of regulatory governance and ensuring compliance with lending and credit policies (including management of large exposures / concentration risk).
Excellent career and future earning potential exists for a high performer to develop their career into our clients middle ticket team and or into people leadership roles.
Contact: Please send your CV firstly to Sean Toms at: sean_toms@robinson-toms.com and then call me on + 44 ( 0 ) 1691 670466 for a confidential discussion.