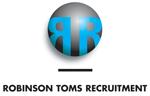 up to £70,000 + bonus & excellent benefits.
Our client a leading long established asset financier are seeking a UK Head of Operations to be based at one of the groups offices located in the central belt of Scotland.
Your role will be to manage the operational activity of our clients business to achieve key objectives whilst leading a small team of operations staff.
The role will encompass people leadership, operational, compliance, risk and GDPR related responsibilities.
You will also be expected to contribute to management and strategy commensurate with the senior nature of the role.
The full job description available to share suitably qualified and experienced applicants.
Candidate Profile
Please apply if you are located in the central belt of Scotland can work from our clients offices rather than home and have following experience and skills:
A high level of asset finance experience with a commercial mindset and approach.
Operational or sales leadership experience.
The ability to quickly adapt learn and execute whilst simultaneously applying good judgement.
Strong time management skills with the ability to multi task and manage multiple occasionally conflicting demands.
Effective communication skills both internally and with external partners to senior level.
The ability, particularly at times like quarter and month end to work under pressures and to deliver against stretching objectives.
Contact: Please send your CV firstly to Sean Toms at: sean_toms@robinson-toms.com and then call me on + 44 ( 0 ) 1691 670466 for a confidential discussion.