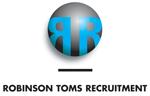 to £50,000 salary plus monthly commission with uncapped potential plus annual bonuses. Year 1 OTE c90,000, Year 2 £130,000, Year 3 £180,000.
Our client one of the UK's largest and most successful asset financiers and for whom we have placed dozens of staff across the UK and also in Germany are seeking an additional Area Sales Manager ( BDM ) to further develop the North East of the UK.
Your role is to seek out manufacturing asset finance business from SME and SMB customers predominantly directly from customers but also tactically by leveraging opportunities via dealers or professional introducers but not brokers.
Our client has a broad credit appetite reflecting their rate for risk approach to asset financing. To make a high income in this role you need the skills to get your customers to pay 12.5% nominal or higher rates, but selling at these rate you will be very well rewarded.
You will receive commission paid monthly on every deal you close (there is no hurdle to cross before you earn), we are happy to disclose the escalating rates of commission that apply at different selling IRR's to suitably qualified applicants.
High achievers will also benefit from receiving very substantial additional end of year paid bonuses ,
Hit £6m of volume you will receive a £15,000 bonus, on the way from £6m to £12m you will earn a further £15,000 and once at £12m you will receive a further £15,000 !
Earnings are wholly uncapped and targets very reasonable – despite you inheriting a high performing sales area your first year target will be only £3m. Clearly if you are a high achiever you will be seeking to write at least £6m to start to trigger your annual bonuses.
An additional unusual benefit to the role is that whilst our client prefers to hold business own book they also have a panel of tier 1 funders (we are happy to name them for qualified applicants) with whom finer rate deals can be placed – for any non own book deals you receive 20% of the fee income that our client receives but non own book deals do not , understandably, count towards your volume bonus targets.
We cannot stress enough the uncapped pay plan that our client offers and their desire to reward high performers for the value they bring.
Top achievers in these roles are earning > £250,000 a year, this could be you in 3 years time!
Candidate Profile
We are seeking applications from those living on the sales are of the North East with a successful background in asset finance sales who are not frightened of asking customers to pay 12.5%
You need to be able to not only manage and develop your inherited customers but to possess a determined approach to go out and win new ones.
How you do this is largely up to you excepting that you cannot leverage business via brokers.
We would expect that a typical day might involve you making 15 cold calls, sending out email shots, seeing customers, calling dealers to get introductions, leveraging deals from professional introducers – eg accountants.
Which of the above routes to find prospects you focus on most will be down to you but your success will be largely down to your own efforts, of course supported by excellent credit, sales support and operations staff.
To apply for this role you do not need to have particular experience of manufacturing asset, although this would be beneficial.
What you must have a real drive and real ambition to earn a very high income.
If this is you we look forward to talking with you.
Salary up to £50,000 plus monthly commission with uncapped potential plus annual bonuses of £45,000 once £12m is achieved Expected year 1 earnings c£90,000, year 2 £130,000, year 3 £180,000 +. All usual large company benefits are provided including a company car, life and health cover and a generous pension post probation.
Contact: Please send your CV firstly to Sean Toms at: sean_toms@robinson-toms.com and then call me on + 44 ( 0 ) 1691 670466 for a confidential discussion.