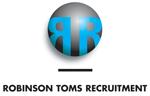 salary up to c£65,000 + car allowance plus quarterly paid commission and with wholly uncapped potential – realistic earnings year 1 £100,000 + year 2 £130,000 +.
Our client well established funder of both hard and soft assets are seeking to strengthen their lease broker focussed UK sales team.
They are seeking to hire an additional Broker Manager to both manage existing lease brokers but also to identify, prospect and win and then develop into strategic partners new lease brokers.
Targets are sensible and realistic, typically £10M for year one, reflecting the strong new business development nature of this position.
Our client have a very strong market proposition. A willingness to finance both hard and soft assets, offering competitive rates to brokers we are happy to disclose the target margin to any applicant we wish to put forward – plus a broad asset class appetite and also no restrictions financing any sector.
In addition their active policy is to allow lease brokers to have direct access to their credit staff to help maximise acceptance rates.
Candidate Profile
We are seeking applications from those living South of the M4 motorway anywhere from Bristol east to anywhere in Greater London and as far north and east to Essex.
Our ideal applicant will today be a broker manager with a record of success as a Broker Manager and will have a portfolio of broker relationships that can be re-leveraged in a new and dynamic environment.
However , we are also willing to actively consider applications from those with successful asset finance sales backgrounds who have the skills to transition to become a successful broker manager.
In this regard if you have worked for a major lease brokerage in a direct sales role and have an appreciation of what the role of a broker manager is and how a lease broker makes a decision to put a deal to one funder over another this may make you a good potential fit.
Whatever you background, you will need to be an effective new business developer and be someone who is not only not frightened of call calling new brokers but relishes the ongoing challenge of winning and then developing the lease brokers you have won.
In additional to your strong new business skills you will need strategic account development skills to maximise our clients engagement with and business volumes from the lease brokers that you will inherit.
Finally you will need a breadth of commercial awareness, the ability to read and interpret company accounts and the ability to know a good deal from a bad one and how to potentially make a marginal deal a viable one.
Totally uncapped earnings are a hallmark of our clients ethos from the Managing Director down and this coupled with excellent career development opportunities await ambitious high achievers.
Contact: Please send your CV firstly to Sean Toms at: sean_toms@robinson-toms.com and then call me on + 44 ( 0 ) 1691 670466 for a confidential discussion.