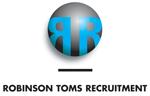 £45,000 + car allowance - monthly commission, uncapped earnings - year 1 OTE £80,000 + - year 2 £130,000 + year 3 £180,000.
Our client one of the UK's fastest growing asset financiers are seeking additional Area Sales Managers to join their highly successful hard asset focussed sales team.
Their policy is to hire those that possess the right attributes wherever someone is located but at present there is particular interest in hiring additional sales staff located to cover the North West , South Wales , South West or South East sales areas.
Your role will be to prospect for new hard asset business directly from customers and dealers on your sales area supported by a superb back office operation with the most modern of IT platforms to efficiently process business.
Our clients set realistic targets and offer the ability to fund deals both own book and via a panel of funders that includes tier 1's.
For own book deals, depending on your selling rate, you will receive up to 9% of the profit on a deal.
For transactions that do not suit the rate requirement for own book funding for off book transactions you will receive 25% of the profit on a deal.
You are also paid commission on documentation fees and the sale of any non personal repossessed assets.
Commission is monthly paid , is paid on every deal you close, with no hurdle to cross before you earn and your earnings are wholly uncapped.
Realistic year one earnings are £80,000 plus and our clients leading performers are earning more than £250,000 a year. This could be you by year 3/4 in the role.
Candidate Profile
We are seeking applications from strong asset finance new business hunters who recognise that activity leads to success and focussed activity leads to sustained success.
You need to be willing to canvass for business on a daily basis whether this be from direct prospects or to network with hard asset dealers to find leads.
To apply you need to have ideally 3 years of successful asset finance sales experience and a stable work record that evidences success.
Crucially we seek applications from those that really desire high and uncapped earnings and see £80,000 earnings as very much a minimum year 1 earnings and desire much more.
Your reward for your hard work and success will be not only fantastic earnings but also a great career path where as you achieve and can in future take on a larger target your salary will also rise substantially.
Contact: Please send your CV firstly to Sean Toms at: sean_toms@robinson-toms.com and then call me on + 44 ( 0 ) 1691 670466 for a confidential discussion.