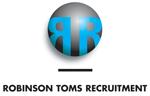 salary up to c£70,000 plus monthly paid uncapped commission and year end paid bonuses, realistic year 1 earnings £110,000, year 2 £150,000 +.
Our client a leading SME and SMB focussed asset financier for whom we have successfully sourced staff right across the UK and on the continent are seeking a Corporate Sales Manager to join their highly successful UK South focussed transport asset focussed sales team.
This role focusses on working with customers typically in the £2m to £15m turnover space and looking at larger and complex structured deals including refinance.
Your asset class focus will be a broad one encompassing new and used wheeled assets HGV's, trailers, LCV's, bus and coach, car fleets etc.
Your route to market will be a broad one and will include direct customers, professional introducers , dealers etc but not lease brokers.
You will work closely with a sales team of c15 that cover the whole of UK South and whose focus typically is on smaller SME's operating in the < £2m turnover space.
You will be responsible for mentoring and supporting these colleagues and you can expect to receive some referrals from them on larger deals that they find on their sales areas where they need your support , on such referred deals revenue recognition we anticipate would be split.
However, the main focus of this role will be on personal new business generation with you having a roving mandate covering the entire south of the UK from Birmingham south. To aid your success you will be given the latitude to sell out at finer rates to these larger customers you will be focussed on.
First year targets reflect the strong new business nature of the role and will be set at £6m with the expectation that by the end of your second year you will be achieving £12m of volume. Earnings are wholly uncapped and individuals we have placed in the past in the same role have earned £200,000 a year.
You can expect to work closely with credit , operations and the local senior leadership team and to operate in the context of FCA regulations and ensuring you adhere to our clients Treating Customers Fairly initiative.
A detailed job description is available to share with applicants we wish to put forward.
Candidate Profile
We seek applications from new business hunters who have a successful background in the SMB asset finance sector and are based anywhere on the sales area but ideally not living at the extremes of the sales area.
Applications from those with a background of transport asset finance are the preferred profile but we will consider applications from new business hunters with other hard asset finance backgrounds.
You will have a focussed, driven approach to new business development and be someone who has a genuine desire to earn a high and totally uncapped income.
You will be someone who has the gravitas and presence to be able to operate comfortably with the CEO or CFO of £20m prospect.
You will be numerate, analytical , have good presentation skills be IT literate and have enough understanding of a balance sheet to know a deal that can be done, perhaps with work on structure, security etc from one that cannot be.
Crucially, you need to someone whose success in your career to date has not been predicated on needing to offer the cheapest rate to succeed.
Leadings earners at our client are making > £250,000 a year, you don't achieve this level of earnings by being the cheapest but by providing the very best service to your customers.
Salary up to c£70,000 plus monthly paid uncapped commission and year end paid bonuses, realistic year 1 earnings £110,000, year 2 £150,000 + Excellent benefits including a company car, life and health cover and a generous contributory pension.
Contact: Please send your CV firstly to Sean Toms at: sean_toms@robinson-toms.com and then call me on + 44 ( 0 ) 1691 670466 for a confidential discussion.