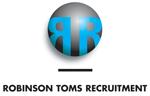 Preferred salary range up to £75,000 + 10% bonus, and excellent benefits - up to 4 days a week home working if required.
Our client a leading asset financier for whom we have placed a number of staff are seeking an additional Senior Credit Underwriter to join their fast growing and highly successful business.
They provide unregulated fixed term finance to small and medium sized enterprises and high net worth individuals. These are generally introduced to via a network of brokers. The majority of the assets financed comprise of higher value private cars, collectors' cars, purpose built taxis, coaches and other specialist vehicles. They also fund the purchase of a range of commercial plant and machinery as well as a limited volume of business critical soft assets The preference is to finance assets that have strong collateral characteristics and identifiable second hand markets.
Role Overview
To evaluate, analyse, and approve credit proposals and revisions to underwrite structured finance deals and maintain the portfolio through a consistent level of credit risk assessment and ensure adherence to all policies and procedures.
Provide commercially balanced recommendations to colleagues where new business applications are above the Senior Underwriter's credit mandate.
Assist with the preparation of credit papers for submission to Credit Committee.
To be able to process high volumes of new business proposals and promote a high level of service to brokers, suppliers, and customers within strict time deadlines.
To assist the Head of Credit in the achievement of critical KPI's for the asset finance sales support department.
To maintain an awareness of and compliance with legal processes and statutory requirements in new business with reference to the Consumer Credit Act, Data Protection Act and Anti Money Laundering Procedures and Fraud.
The role will require attending virtual and in person meetings with key brokers at Sales request as well as ensure regular contact on proposal with brokers to help make the difference through with positive discussion and negotiation on potential transactions as required.
Ensure that online training and regulatory reading is completed on time.
Key Responsibilities:
Risk: Delivery of lending decisions based on an overall consideration of risks and mitigants, with level of underwriting applied to each case being proportionate to the risk.Ensure low levels of arrears and losses whilst balancing the requirement to be seen as a flexible and balanced lender in the specialist sector.
Lending Policy: Ensure underwriting decisions are followed and adhered too.
Customer Centricity: Leading by example to ensure the customer is placed centrally in the conduct everything we do.
Quality: Ensure that all records have details to show the full rationale and thought process in deciding and that the administration is good.
Compliance: Ensuring policies, limits, regulations, and laws are followed and online training and regulatory reading is done within their team, or elsewhere in the Bank.
Collaboration: Working effectively individually and as a team with various functions.
Key Interfaces
Primary Internal:
Head of Credit.
Local Leadership team.
Parent CRO & Senior Credit & Risk team members.
Parent Compliance team.
Primary External:
Brokers, Vendors, Introducers & Customers.
Suppliers.
Candidate Profile:
Willingness to work from our clients offices for at least 1 day in 5 of the working week.
Experience in the Asset Finance sector in the capacity of working in a decision-making function.
To analysis a set of financial accounts, including assessing affordability, serviceability, and cash flow in proposals up to £1m.
Strong numeracy and literacy skills together with an excellent eye for detail.
Excellent administrative, organisational and communication skills.
Self-motivation and team player.
We welcome applications from either experienced asset finance underwriters but are also willing to consider applications from these who have a good grasp of the basics of underwriting but are in the earlier stages of their careers in credit. n the case of applicants with less experience the commencing salary would reflect this but a clear route to a higher salary when additional experience is gained evidenced by the salary range available.
Contact: Please send your CV firstly to Sean Toms at: sean_toms@robinson-toms.com and then call me on + 44 ( 0 ) 1691 670466 for a confidential discussion.