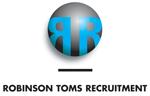 competitive salary plus realistic on target earnings of £100,000 + with commission paid monthly and year end and with wholly uncapped earnings , plus company car and excellent benefits.
Our client a leading financier to the professions sector are seeking an Area Sales Manager to take over the sales area of North London, Northern Home Counties & East Anglia from their highest performer whom we placed and who is shortly to retire.
Your role will be to build upon the sustained success of the current individual focussing on offering a wide range of solutions for the financing of a broad range of assets into the dentistry, veterinary, optical and medical sectors.
You will be offering a broad array of products encompassing business loans, tax loans, hire purchase , personal loans plus consolidation and refinance loans.
Route to market is largely direct but tactically you can expect to also engage with suppliers but not lease brokers.
Our client not only offers an excellent suite of products but also makes it easy for you to do business efficiently with digital documentation and docusign to augment your face to face deal closing contact with your customers.
Realistic volume and selling interest rate targets are being set that we are happy to disclose to applicants that we wish to put forward.
Candidate Profile
We are seeking applications from those that live on the sales area – ideal location are applicants based local to the M25 but we will consider applications from suitably qualified applicants based anywhere on the sales area except the far north of the sales area.
To apply you do not need a background in professions financing, an asset finance background is preferred but we will also consider applications from those with a capital equipment sales background who have sold assets into the dentistry, veterinary, optical or medical sectors.
You must though be a genuine salesperson hungry to not just hit but overachieve targets and someone who is focussed not simply on managing and developing the existing customer base that you will inherit but who will pro-actively canvass for new business as well.
This is a role where technical skills in structured asset finance are not required as the average advance is £30,000, neither are detailed credit analysis skills required as any gaps you have in understanding accounts or cash flow can be closed with the support of the Sales Director to whom you will report.
What cannot be easily taught are sales skills and high activity levels, these are prerequisites and are the hallmarks of the person you are taking over from who this fiscal has delivered nearly 200% of volume target and whose mix of business is 50% new customers and 50% existing and who also has the highest face to face call rate of the national sales team.
Finally you not only need to be able to sell you also need to be well organised and efficient with your administration to maximise your sales time with customers and therefore your earnings which as outlined above are wholly uncapped.
High achievers who can replicate the performance of the current Area Sales Manager can expect to very significantly out earn the on target earning outlined.
We are willing to discuss with applicants that we wish to put forward the mechanics of the play plan in detail.
Contact: Please send your CV firstly to Sean Toms at: sean_toms@robinson-toms.com and then call me on + 44 ( 0 ) 1691 670466 for a confidential discussion.