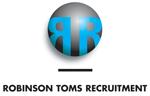 Salary range to £75,000 + 25% of gross profit plus excellent benefits. Uncapped earnings.
Our client a class leading asset financier for whom we have sourced staff right across the UK are seeking an additional business developer to develop business across a sales area north of the central belt of Scotland encompassing, Perthshire, Dundee etc and all of North East Scotland encompassing Aberdeen and to Inverness.
This is a rare role at our client as you will be inheriting a book of customers to develop and manage as a consequence – depending on salary and the range is from £50,000 to £75,000 your target is likely to be in the range of £8m to £12m.
The expected mix of the position will be 50% management of existing inherited customers and 50% you identifying, targeting, prospecting and winning new customers.
Our client has a unique ability to fund both own book and through a panel of funders from tier 1's to tier 3's.
Your focus will be on finding traditional hard asset business in the SME and SMB sectors and to sell to customers typically at rates of 8-10% to achieve your targets
Typically a deal makes c3.0% in profit, thus a £200,000 deal generates £6,000 in gross profit. Your commission is 20% of this paid quarterly, with a further 5% paid when you have achieved your annual target.
You will be expected to develop and manage your sales area working with credit, operations etc.
Candidate Profile
You will be expected to self source all your own new business direct from customers and from dealers so we are seeking genuine new business hunters as 50% of your focus will be on winning new customers.

Our clients ideal hire is someone with a hard asset SME/ SMB customer base to re-leverage in a new environment , they ask for this as they know how hard it is to start from cold.

You may be working today for a lease broker or a head lessor or a bank asset financier and be frustrated at your lack of earnings, or a lack of ability to fund the range of assets or diversity of customers you are finding.

You may even have thought of going out on your own but have been put off by the risk of starting from zero with no salary or benefits. This gives you 80% of the benefits of being self employed but with none of the risk.

If you aspire to being paid what you are worth and you have the confidence to go out and find your own business then we want to talk with you.
Top performers at our client have earned to over £300,000 in a year, this could be you ………
A job description is of course available to share with suitably qualified applicants but the above give a very clear indication of what is sought.
Contact: Please send your CV firstly to Sean Toms at: sean_toms@robinson-toms.com and then call me on + 44 ( 0 ) 1691 670466 for a confidential discussion.