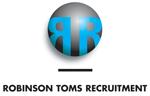 up to £70,000 salary plus 30% OTE, quarterly paid, and with potential to earn up to 45% of salary. Plus company car or car allowance and excellent benefits.
Our client an industry leader are seeking a sales manager (this is not a people leader role but a job title) to join their highly successful UK sales team.
You will be set achievable targets that we will we will happy to share with applicants whom we wish to put forward.
There will be three different aspects to your role.
Working with a leading hard asset manufacturer partner where our client are the preferred finance partner. You will engage with the OEM's sales and leadership teams to grow strategic use of finance for assets that typically range from £50,000 to £200,000 and have an average deal size of £100,000 – this said , transactions to £2.5m in size have been closed. It is expected that this partner alone will contribute £10m in volume annually to your target.
Working with a major book of direct customers for hard assets. The type of assets we will disclose to applicants we wish to put forward. You will work with C level decision makers to offer our clients financing solutions to engender paths to upgrade to new assets and also the financing of net new assets across a variety of asset classes
You will work with senior leaders across the business to engage with and develop newly won vendor partners that our clients business development team have won preferred partner mandates from working with the partners sales and leadership teams.
Candidate Profile
Our client are seeking a hard working asset finance business developer who wants to treat the role as if it is their own business.
To apply you must have a strong and successful background in hard asset finance, of particular interest are applicants with experience of manufacturing and / or construction assets but general hard asset experience is fine.
Preferred background is someone who has a depth of experience of working with and developing vendors and also experience of managing a book of customers and of closing deals working at C level. It is important to note this is not a flow sales aid leasing role where you rarely meet a C level decision maker at a customer.
In terms of location we seek applicants located from those living from the Northern Home Counties North or into or across the West or East Midlands.
Applications from those based as far west as Bristol and as far north as Manchester will be considered providing your asset class experience and route to market experience matches the requirements outlined.
It is considered a given that you will have broad commercial experience , reasonable credit awareness and deal structuring skills plus well developed presentation skills.
Whatever your exact background or experience is it critical that you are a target driven high achiever who sees hitting 100% of target as the minimum and desires to over achieve and be rewarded for it.
Excellent career development opportunities also exist for ambitious high achievers.
Contact: Please send your CV firstly to Sean Toms at: sean_toms@robinson-toms.com and then call me on + 44 ( 0 ) 1691 670466 for a confidential discussion.