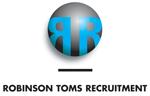 Salary up to £50,000 + monthly commission paid on every deal closed plus, annual bonuses - totally uncapped earnings plus company car and excellent benefits. Year 1 OTE £80,000, year 2 £100,000, year 3 £130,000 +.
Our client a leading asset financier for whom we have successfully sourced dozens of staff are seeking an Area Sales Manager to join their highly successful UK South transport asset finance sales team and to focussed on developing business across Norfolk.
You will be identify prospect and win new commercial transport asset finance business direct from customers and also leverage business from dealers. Whilst the role has a strong new business focus you will also inherit some customers.
Our client has a compelling market proposition financing a very broad range of transport assets, HGV's, LCV's, trailers, commercial car fleets – they are experts in not only the financing of new assets but also second user assets and also offer refinance solutions (sale & HP back etc)
You will be targeted to achieve very reasonable volume and margin targets taking into account our clients credit appetite.
Candidate Profile
To apply for you must be a successful hard asset finance business developer and be living on the territory of Norfolk
We are seeking not only a successful sales record in hard asset finance but ideally some experience of commercial transport asset finance, HGV's, LCV's car fleet finance.
Importantly our client seek real drive and determination to want to earn a high and also totally uncapped income.
You will need the skills to manage and develop your territory winning new business from a variety of sources, customers, dealers, but not lease brokers.
You will also need the skills to successful manage and further develop customers and or dealers you inherit.
Key to success in this role is derived from high activity levels and a focussed approach – your reward is to be paid commission on every deal you close paid monthly in arrears and with very substantial year end paid performance bonuses payable from £6m of funded deals.
We will be happy to disclose the monthly paid commission rates payable at different selling IRR's and the annual bonus amounts at different volumes to suitably qualified applicants.
We are keen to stress that high performers in these roles should earn £130,000 + in their third year in role.
Our clients highest performers in this division have consistently earned over £250,000 a year – this could be you!
Contact: Please send your CV firstly to Sean Toms at: sean_toms@robinson-toms.com and then call me on + 44 ( 0 ) 1691 670466 for a confidential discussion.