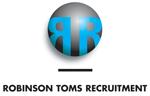 excellent salary & uncapped earnings plus typical large company benefits including a company car, generous pension etc.
Our client a leading financier for whom we have sourced over 50 staff since 2000 are seeking to develop a strategic presence in the rooftop solar sector for the financing transactions from £250,000 to £5m.
Our client are expecting to offer solutions ranging from simple HP and sale and HP back through to power purchase agreement solutions and energy procurement solutions.
The expectation is that the Sales Director will fulfil a selling sales leader role and that he / she will carry a personal sales target , lead the division and be responsible for hiring initially up to two originators and carry responsibility for the divisions overall numbers and in time allied to volumes further expand the division.
You will expected to make a strategic contribution to the development of your new division and be expected to assist with everything from optimal routes to market, pricing, product, documentation and credit as well as delivering against a volume and margin target that will reflect the developmental nature of the position.
Candidate Profile
This is a superb opportunity for a senior business developer with experience already in the solar financing sector to move up into a selling sales leader role and build a team and a business unit.
Your location is largely immaterial but we expect our client will prefer to hire a sales leader who is not based at the very far ends of UK.
Whilst the role is initially very much a selling sales leader it will have a mandate to quickly build a small team and as such we are seeking applications from those have the potential be lead , coach and motivate staff.
Our client are also willing to consider applications from those working in the solar industry who can make the transition to the financing of solar assets – as such if you are a high performer senior originator with some awareness and understanding of finance and you would like to leverage your many contacts but in a financing role we will be keen to talk with you.
Our client have huge expertise in financing thus you will be provided with excellent senior leadership support to developing your knowledge of the finance and leasing sector.
Excellent salary & uncapped earnings plus typical large company benefits.
Contact: Please send your CV firstly to Sean Toms at: sean_toms@robinson-toms.com and then call me on + 44 ( 0 ) 1691 670466 for a confidential discussion.