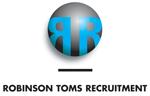 Salary to £70,000, + monthly paid personal commission and an overrider on teams performance – uncapped potential, realistic year 1 earnings £150,000 plus usual large company benefits.
Our client a leading lessor with a superb reputation are seeking a North West located sales manager to be responsible for originating hard asset finance business and for also leading a small sales team of external sales staff.
This is therefore a classic player manager role, you will inherit a high performing sales area vacated because of an internal promotion and will be focussed on financing hard assets largely, but not wholly direct sourced into SME and SMB customers.
Unusually this position is a blend of account management and new business as the previous incumbent was highly successful and there are therefore a plethora of customers across the sales area to inherit and manage.
If you potentially fit the brief we will be happy to disclose details of the hard assets you will focus on the targets you will be responsible for ensuing you and your team achieve, and the full details underpinning the pay plan.
Suffice to say that this position is likely to be amongst the very highest earning selling sales manager opportunities that is likely to be available anywhere in the asset finance sector in the next year in the north west of England.
Candidate Profile
We are seeking applications from successful asset finance business developers who are adept at the financing of hard assets and have experience of direct deal closing and ideally also some experience of leveraging business via dealers (but not brokers)
To apply you must be able to evidence that you are a genuine high achiever who has a demonstrable record of success (think sales league tables, P60's, pay slips, commendations, what have you got that you can show to me and also show to an interviewer ?) that will underline your provenance?, we know you will want to share it if you have it……..
Our preference is to promote applicants who have direct line management experience in the asset finance sector. However, we will actively consider senior originators who have the potential to take first steps into direct line people leadership and can demonstrate the range of skills needed to coach , nurture and lead a small sales team to sustained success.
To apply you must live on the North West sales area ideally between latitude of Crewe and Blackburn and West of the Pennines.
Finally, whatever your exact background we are seeking those who operate to the highest of standards in terms of KYC, TCF and possess a depth of commercial awareness and nous but at the same time are laser focussed on high achievement and personally seek very high uncapped earnings.
The very highest earners at our client fulfilling exactly this role do earn > £250,000 a year , this can be you in <3 years time.
Contact: Please send your CV firstly to Sean Toms at: sean_toms@robinson-toms.com and then call me on + 44 ( 0 ) 1691 670466 for a confidential discussion.