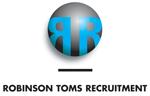 salary range up to £60,000 plus excellent benefits.
Our client a leading award winning asset financier with a broad focus that encompasses asset finance, stocking finance and vehicle finance and a variety of routes to market encompassing vendor & broker driven business are seeking an additional senior underwriter to join their asset finance credit team.
Role Overview
Reporting to the Head of Credit Asset Finance you will be required to perform credit reviews and research industry and customer-related information for all new proposals and reviews of existing customers, as well as proactively monitoring industry and sector trends for early warning signals.
You will need to achieve the timely turnaround of credit proposals and reviews, in accordance with pre-agreed SLAs. You will be required to coordinate with fellow Senior Underwriters and colleagues from the Credit & Risk department, as well as the Sales and Operations teams in relation to credit proposals; satisfaction of conditions precedent prior to referring for payout; and assist in ongoing monitoring of clients' financial performance to ensure compliance with covenants in place.
You will be confident to build, develop, and strengthen relationships with existing and potential Introducers; Suppliers; and Valuers in order to maximise future opportunities for the Business.
You will also be required to assist in the production of underwriting management reports, including client exposures; asset concentration; and other ad hoc reports as required.
Candidate Profile
We are seeking applications from experienced underwriters who are able to work from our clients North West located offices for a minimum of 2 days a week. The other 3 days weekly can be remote working.
Please apply if you have the following experience and or skills:
Can demonstrate excellent credit assessment and report writing skills with appropriate due diligence undertaken on all credits, and completion of structured credit reports for presentation to the appropriate sanctioning authorities.
Consistently demonstrate strong financial, analytical, and numerical skills.
Can demonstrate strong communication and organisational skills with a clear understanding of the credit risk drivers for each proposal.
Can demonstrate an ability to disseminate complex information to multiple stakeholders, explaining the salient points.
Have effective time-management abilities – and possess the ability to work to tight deadlines and to manage multiple priorities.
Are a strong communicator / relationship builder.
Have a strong attention to detail and accountable - demonstrates strong deal ownership.
Are a team player with self-motivation, a 'can do, attitude and drive to succeed.
Have the ability to work with all levels of staff.
Possess high level of personal and professional integrity.
Essential experience and skills must include:
Ability to write structured credit proposals in line with agreed timescales.
Previous credit risk experience at a financial services provider (not necessarily in an asset finance environment but preferred applicants with have an asset finance underwriting background or a corporate banking background).
Knowledge of finance and of a range of finance products (HP, Lease, Sale & Leaseback, Sale & HP back etc).
Contact: Please send your CV firstly to Sean Toms at: sean_toms@robinson-toms.com and then call me on + 44 ( 0 ) 1691 670466 for a confidential discussion.