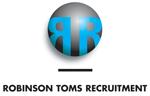 Salary to £45,000 plus monthly commission and superb annual bonuses plus totally uncapped earnings, realistic year one earnings £80,000 year two £100,000, year 3 £125,000 +. Plus company car and excellent benefits.
Our client a leading asset financier for whom we have placed over 50 staff since 2000 are seeking an additional Area Sales Manager to join their highly successful manufacturing asset focused sales team.
Your role is to identify and prospect for new direct or dealer driven business typically in the SME space. Targets are very reasonable and reflect the new business nature of the role.
You will be expected to largely self source your own business but will be supported by management.
Superb uncapped earnings exist where you will earn commission on every deal you close , with no hurdle before you earn. Once you have achieved £6m of volume you start to qualify for additional year end paid bonuses.
We will be happy to share the relevant commission rates that apply at different selling rates and the value of annual bonuses with any applicant that we wish to put forward.
A detailed job description is available to share with qualified applicants.
Candidate Profile
To apply you must live on the sales area anywhere between Reading and Oxford and ideally have a background in direct driven asset finance.
Those with experience of financing manufacturing assets are of particular interest but our clients are pragmatists , any hard asset direct background is very acceptable.
Applicants who have a manufacturing asset sales background and who wish to develop a career in asset finance are also welcome to apply as you will receive excellent training in asset finance.
Whatever your background we are seeking genuine new business hunters who have the skills to cold call and canvass and close
We are also seeking also those that do not need to be the cheapest to succeed , after all you don't earn £125,000 a year or in some cases a lot more by selling out at 50BPS over your cost of funds !
Excellent career potential exits 4 of the groups current Sales Directors joined via us and all in origination roles similar to this !
Contact: Please send your CV firstly to Sean Toms at: sean_toms@robinson-toms.com and then call me on + 44 ( 0 ) 1691 670466 for a confidential discussion.