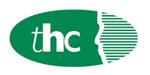 Up to £50k basic plus bonus.
To canvas, develop and ultimately win quality new business and customers for the company in line with agreed objectives.
Key Responsibilities:
To take a proactive role in identifying and approaching customers to promote the company's financing products and services.
Maintain and develop relationships with existing customers to promote business and identify further opportunities.
Discuss proposals with customers and potential customers.
Assess the quality of the proposal through appropriate checks such as Annual Report & Accounts, management accounts, searches and appropriate product information if necessary.
Negotiate terms of proposal, prepare documentation in line with agreed procedures and submit for approval.
Pass appropriate documentation for processing once agreed.
Coordinate activities with other sales team members.
Respond to management initiatives on targeting particular sectors.
Contribute new ideas for the development of the business.
Assist any of our current funding panel with their delinquent cases.
Maintain appropriate records and database information on customer base.
Undertake any other similar or related activities as and when required.
Ensure that procedures have been appropriately addressed and documented.
Adhere to the Company's Anti-Money Laundering Policy.
Maintain an awareness of changes to legislation i.e. Consumer Credit Act, Data Protection Act, Anti Money Laundering regulation etc. and ensure compliance thereof.
Report all issues of regulatory concern to the Asset Finance Operations Director / Bank Legal & Compliance Director.
Communicate and escalate potential issues/risks in a prompt and effective manner.
Qualifications/Certification:
A good level of education as well as demonstrable experience, expertise and the right attitude considered of particular importance for the role.
Experienced asset financier.
Technical/Specialist Knowledge & Skills:
In depth understanding of finance products and accounts.
Fully conversant with the requirements of the Consumer Credit Act.
Computer literate (good knowledge of MS Office suite – Excel, Word).
Knowledge of TCF.
Interpersonal Skills:
Achievement/target orientated.
Able to work under pressure and to tight deadlines.
Decision making skills.
High work standards.
Using initiative.
Adaptable and flexible.
Excellent verbal and written communication skills.
Excellent planning and organisational skills.
Enthusiastic "can do" attitude.
Professional, well presented.
Establishes effective working relationships at all levels.
Customer Focused approach.
Additional Information:
Able to commute reliably to office base.
Able to work extended hours on occasions when required.
Must have clean or near clean driving license.
Contact: If you are interested in this role, please email your CV to mark@thcrecruitment.co.uk