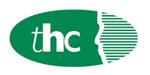 OTE £40k.
We are interested to hear from candidates who have gained an experience/understanding of business financials whilst in the workplace. An understanding of franchising or running a small or medium business would be an advantage although full training will be provided, this is not a sales role it is a consultative/advisory role.
Key Responsibilities:
Preparation of Business Plans and Financial Forecasts for both new and existing franchise businesses.
Sourcing finance solutions for clients from our comprehensive panel of lenders.
Submission of finance applications to lenders.
Managing finance applications through to completion.
Liaising with the client/lender and franchisor throughout the process.
Key Skills:
The candidate will be expected to demonstrate a thorough understanding of business plans, including financial forecasts and their creation.
An ability to analyse a set of accounts or financial forecasts for an SME business.
A positive attitude towards delivering excellent customer service.
Strong interpersonal skills are required, and the applicant should be able to demonstrate excellent communication and the ability to build good relationships.
Attention to detail is essential.
Ability to work under own initiative and to be able to meet tight deadlines.
Demonstrate the ability to be a team player.
Must be proficient with MS Excel and competent in the use of MS Word.
Full training will be provided.
The role is office-based, but client meetings may occur from time to time along with attendance at franchise exhibitions, as required.
Contact: If you are interested in this role, please email your CV to vicky@thcrecruitment.co.uk