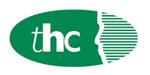 Excellent Package.
The Senior Credit Risk Analyst, Collections will play a leading role in developing, monitoring and optimising collections strategies through their own analytics and modelling. Working closely with the Collections Operations team, this individual will be responsible for driving improvements in collections performance through effective collection strategy management.
This is a new role in the recently established Credit Risk team. Under the guidance of the Chief Credit Officer, the right individual will have an excellent development opportunity to help define and shape collections strategy management within a leading motor finance business.
Key Responsibilities:
Assist with the development and optimisation of collections strategies.
Monitor the impact of changes to collections strategies upon the quality of customers, customers segments and propensity to repay.
Produce impact analysis of proposals on operational capacity and business performance across different customer segments and types.
Work on proposals for optimisation of collections strategies from cost/benefit prospective.
The Candidate:
3+ years' experience within Collections Strategies / Credit Risk.
Strong analytical experience with a range of data mining tools and large volumes of data.
Good understanding of how to use statistical techniques to produce insight.
Highly proficient in SAS.
Highly proficient in use of Microsoft Office with an emphasis on Excel.
Strong verbal and written communication skills.
Exposure to working with and presenting to senior managers.
Excellent stakeholder management.
Legal and regulatory understanding of collections within consumer finance industry.
Package:
25 days annual leave + bank holidays.
Sick Pay at full pay 1-20 days, half pay between 21-40 days.
Auto Enrolment Pension Scheme.
Life Assurance 4 x your basic salary.
Long Term Disability Insurance (after 2 years' service).
On-going Training and Professional Development.
Contact: If you are interested in this role, please email your CV to vicky@thcrecruitment.co.uk