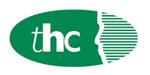 Excellent package details on application.
We have a fantastic opportunity for a candidate with Asset Management expertise within Motor Finance.
You will head up a team of 30 in Asset Management, Legal Services and Recovery and will need to demonstrate:
Ambition and passion for what they need to achieve.
Ability to champion change.
Ability to think innovatively and look at things with new eyes.
MUST HAVE – vehicle asset recovery experience in Scotland, England and Wales.
A good understanding of legal services would be good, but is not a deal breaker.
Ability to use initiative.
Actively involved with NaVCIS and the FLA.
Essential Skills:
Previous experience in a FCA/FSA regulated consumer collections environment.
Significant team management experience in a volume customer facing environment.
An in-depth knowledge of early collections, particularly in relation to the appropriate use of forbearance.
Proven leadership skills, particularly in a fast moving, empowered environment.
A proven ability to design, implement and manage complex customer service & collections functions.
High levels of experience in developing and implementing new processes, technologies and team structures.
Experience of the preparation and analysis of Management Information and the ability to analyse information, and implement improvement strategies as a part of that analysis.
High levels of people management skills, with a proven track record of managing team and functional changes.
Proven track record of creating and maintaining high performing, productivity focused teams, in a Contact Centre environment, whilst maintaining the highest levels of compliance and quality.
Excellent written and verbal communication skills combined with the ability to network and build effective internal and external relationships at all levels.
Experience and competence in dealing with disciplinary, grievance and performance processes.
Experience working within the motor finance industry.
Contact: For a full job description, call Vicky Mayhew on 01279 713900 or send your CV to vicky@thcrecruitment.co.uk