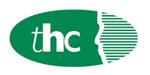 £26000 - £28000 per annum + bonus.
Currently looking to recruit an experienced Sales Support person. You will be working in the Sales Department, reporting to the Account Manager, you will be responsible for the Junior Sales Support Staff providing administration support to the sales team.
Key Responsibilities:
Providing quotes for customers & suppliers for lease/ HP agreements.
Regularly liaise with funders, customers and suppliers; managing the existing relationship effectively and keeping all parties updated as the deal progresses.
Fully check emailed documents before sending out to the customer and follow up to ensure all relevant documents are returned.
Package the deal, checking all documentation is included and forward to Administration for invoicing.
Ensure reports are run at the end of every week and month end and forwarded to the Operations Director and Sales Team ensuring all the data is accurate, sales tabs are correct and match.
Contact the customer to check they are happy to proceed and activate the agreement using the outline provided.
Call/Emailing suppliers to chase up any invoices and obtaining delivery dates and update the system.
Provide additional information to bank/lenders as required.
Collating bank details from the customer; using required security questions.
To train and develop junior sales support staff to be able to effectively complete their role.
To mentor junior staff so as to guide them to deliver high quality work.
Key Skills:
Excellent oral & written Communication Skills with the ability to listen and communicate at all levels.
Highly Motivated and a good team player.
Good attention to detail, planning and organisation skill.
Excellent customer service skills.
Positive & Passionate.
Using a range of office software, including email, spreadsheets and databases.
Target Driven.
Ability to remain calm & work on your own initiative.
Please ONLY apply for the above role should you have previous Asset Finance/Leasing Support experience.
Contact: Please email your CV to danielle@thcrecruitment.co.uk