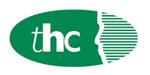 £35000 - £40000 per annum + ote £60k.
Looking for an experienced BDM/Field Sales, within either Motor Finance/Asset Finance for various locations. You need to be New Business Focused, generating your own leads, your own contacts. The role is to increase sales opportunities and thereby maximise revenue to the Company by building key customer relationships, identifying new business opportunities, negotiating and closing business deals and maintaining extensive knowledge of current market conditions.
Sales/Business Generation:
Cold calling/prospecting for potential new business and turn this into increased business; identifying the decision makers within the company in order to build a pipeline of opportunities.
Handle objections by clarifying, emphasising agreements and working through differences to a positive conclusion; using a variety of styles to persuade or negotiate appropriately.
Plan approaches and pitches that can address the customer needs, concerns, and objectives.
Support the Sales Director/ Sales Manager with any marketing initiatives to generate new business eg. mail shots, customer calls, dealer visits, etc.
Identify new opportunities for sales through campaigns and new distribution channels that will lead to an increase in sales.
Take initial enquiry dealers from customer or supplier; provide quote and process on the system.
Package proposals to send to funder and follow up as appropriate.
End user calls where relevant.
Use knowledge of the market and competitors to identify and develop the company's unique selling proposition and differentiators.
Ensure supplier lists are updated on a regular basis.
Key Skills:
Strong sales focus and highly motivated to achieve targets.
Good business sense and an understanding of market principles.
Previous Field sales experience, keen on New Business From either Motor Finance or Asset Finance industry.
Excellent communication and negotiation skills.
Well organised and able to work on own initiative.
A positive attitude and resilience to cope with set backs.
Please ONLY apply should you have previous field sales experience within either Asset Finance or Motor Finance.
Contact: If you are interested in this role, please email you CV to danielle@thcrecruitment.co.uk