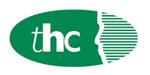 £25000 - £30000 per annum + bonus.
I'm currently looking for an experienced Sales/ Account Manager to join my client in Birmingham. This is an office based role, with the opportunity to go out on client visits. The focus is to increase vehicle sales opportunities and thereby maximise revenue to the Company.
Key Responsibilities:
Cold call/ scope out potential new business and turn it into increased business; identifying the decision makers within the company in order to build a pipeline of opportunities.
Use the existing database to find new customers that are interested in leasing cars.
Scope out new funders that are able to assist in building your portfolio for business.
Work internally with Account Managers to aid customers and work with Lenders.
Acquisition potential customers that will be interested in personal car lease's.
Build up your own customer base and funder clientele to increase business.
Market business to aid increase revenue and promote business.
Increase in knowledge of car leasing to support in the increase of your profits.
Visiting clients to generate further business.
Business relationships & providing a good service:
Maintain and develop existing dealer relationships.
Develop new dealer relationships by cold calling in order to grow the business.
Develop relationships with funders in order to provide a good service for customers.
Maintain business relationships with the internal team as to deliver a good service for customers.
Plan approaches and pitches that can address the customer needs, concerns, and objectives.
Ensuring that the customers are provided with a good service and rates are quoted at the right amount.
Maintain and update sales, dealer and enquiry reports; Ensuring that data is accurate and up to date.
Key Skills:
Strong sales focus and motivated to achieve targets.
Good business sense and an understanding of market principles.
Excellent communication, negotiation and customer service skills.
A positive attitude and plenty of initiative.
Please ONLY apply for the above role should you have previous Asset Finance/Leasing Account Manager experience.
Contact: Please email your CV to danielle@thcrecruitment.co.uk