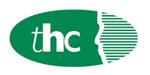 £50000 - £53000 per annum + OTE £70k + car.
I am looking for a Regional Development Manager to work with my client who are one of the UK's premier consumer motor finance companies. To work alongside the Regional Sales Director and the team of Area Sales Managers within a designated region providing direct support and assistance with personal responsibility for targeting assigned key accounts.
Key Responsibilities:
To provide direct support as directed by the Regional Sales Director.
To assist the ASM's with developing existing dealerships within the specific geographic region, this will involve re-energising existing dealerships or picking up general relationship management.
To have personal responsibility for targeting key accounts allocated by the RSD (AM top 200).
To develop relationships with any dealerships in any currently uncovered areas prior to the ASM coming into position.
To be confident in delivering our value proposition at board director level.
To provide instant continuous relationship management to any dealerships covered by an ASM that leaves and keep them ready for new ASM arrival.
To identify and recruit new dealerships.
Have a thorough understanding of our products and pricing criteria.
Understanding and delivering the brand values of the business, and acting as an ambassador for the company.
Provide training and support to dealerships where required.
To present the company in a professional and confidential manner at all times.
The Candidate:
Strong awareness of the industry sector and regulations.
Extensive field sales experience in the financial services sector.
An excellent understanding of the motor finance sector, can hit the ground running.
Outstanding time management and organisation skills.
Knowledge of TCF.
Ability to understand and comply with documented processes and procedures.
Contact: If you are interested in this role, please email your CV to vicky@thcrecruitment.co.uk