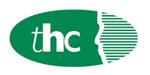 negotiable salary.
An amazing opportunity has arisen for a candidate who wishes to enter the financial world and gain an exposure to all aspects of leasing and contracts administration. Our client is a fast growing company and this role represents excellent career progression. This position is ideal for an individual who is hard working and enjoys a challenge and think on their feet around a problem. Further training opportunities will be offered to a candidate who is eager to learn.
Key Responsibilities:
Credit clearing customers and investigating any credit rejections from the Funder.
Checking all deals and ensuring all the correct paperwork has been received, processed and sent to the Funder.
Setting up new customers' accounts.
Processing all requests from account managers.
Calculating upgrade and settlement figures.
Setting up and reconciling internal rental agreements.
Administering the commissions process.
Maintaining the Funder's prepay system. Allocating all payments against invoices and chasing any outstanding sales proceeds invoices.
Resolving any payout and new deal queries.
Checking and signing off title and settlement invoices and administering the settlement process.
Liaising with the Finance Companies Account Managers on regular basis.
Setting machines up on service contracts and sending out any service amendments.
Administering current service agreements.
Key Skills:
Strong numerical skills, must be comfortable with complex calculations.
Proficiency in Microsoft Office products.
The ability to work independently and take initiative. You should be energetic and self-motivated.
High prioritisation and organisational skills with an ability to juggle multiple workloads.
Exceptional communication skills. You will actively listen and convey expectations, plans and outcomes effectively to internal and external stakeholders at all levels.
Great attention to detail and an interest in producing high quality work.
Ability to respond to change in a positive and proactive way.
Contact: If you are interested in this role, please email your CV to julie@thcrecruitment.co.uk