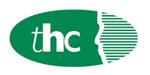 £80/100k car allowance bonus plus share options.
South East based or remote, expected to travel a lot to meet prospective and existing partners. (Flexible – can be in the office multiple times a week or as infrequently as once every 2 weeks).
We are looking for a motor finance industry expert to join and build the best dealer/broker introduced motor finance business in the UK – one that brings the best of customer experience, great pricing, disruptive technology and is loved by dealers, brokers and other business partners.
This is a fantastic opportunity to lead an early-stage business; defining the strategy and path forward with minimal legacy to live with. You will be responsible for setting the vision, growing the team and then executing on ambitious growth plans. All within the context of an award-winning lender with industry-leading net promoter scores and with the remit and resources to become a big player in the market.
Key Responsibilities:
Lead dealer and broker efforts from an early stage to build a market leading motor finance offering.
Strengthen and grow broker proposition.
Own the P&L for the dealer and broker channels.
Build a highly motivated, high-achieving team (including an effective sales force).
Manage and gain industry relationships.
Negotiate rates, terms with the individual dealers.
Key Skills:
Have extensive experience in the motor finance industry (10+ years).
Bring industry knowledge and provide a credible list of industry contacts.
Have proven leadership experience in a relationship-driven business, preferably having led a sales team before.
Have a broad skillset – proficient in sales but can also define strategic vision and commercial plans, as well as working effectively with tech and analysts.
Be results oriented, and comfortable managing a P&L.
Bring an entrepreneurial mentality; excited by the challenge of building something from scratch.
Are excellent communicators, and can present with confidence and deal with a range of audiences.
Have a strong moral compass and care deeply about customer experience and TCF.
Can pick up the remit quickly and add value early.
Contact: If you are interested in this role, please email vicky@thcrecruitment.co.uk