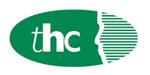 £50k-£60k per annum plus pension, healthcare, bonus.
Our client is recruiting an experienced Pre-Sales Consultant working with prestigious motor and asset finance clients for a unique opportunity to join our rapidly growing and exciting Specialist Finance Software Solution team. The role of the Pre-Sales Consultant is to support the sales team within the pre-sales . This is a strategic role within the group.
As a Pre-Sales Consultant you will work with a small, versatile and agile team with the responsibility to build an end-to end compelling customer demo set. You will be involved in the preparation of various bid responses.
Key Responsibilities:
Prepare and maintain a demo environment.
Adapt our solutions to the customer's requirements.
Prepare compelling presentations for convincing proposals.
Master the architecture of the finance solution.
Configure the finance solution for demo purposes that fit the prospect's business case.
Deploy new copies for on-site POC's.
Key Skills:
SQL experience.
Knowledge of cloud-native and web-based applications.
Been exposed to a similar role within an auto finance, asset finance, or leasing environment.
Have excellent analytical skills, problem solving capacity and the ability to work under challenging circumstances and to deadlines.
Your technical background is at the heart of the role as well as the presentation and customer-facing skills.
Package
You will enjoy our excellent rewards and benefits schemes including 6% pension contribution, employee share scheme, medical insurance, health cash plan, flexible working where possible, plus many more excellent benefits.
Contact: If you are interested in this role, please email your CV to julie@thcrecruitment.co.uk