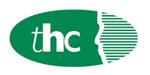 very competitive salary package.
Reporting to the Director.
This is an exciting opportunity for someone to come on board for a client of mine based in Birmingham, looking for an experienced Asset Finance field sales, new Business sales manager to join their company. You will have had previous/ Current management experience of sales people.
Job Role:
To develop, coach and build the internal and field based sales team to leverage opportunities with new and existing clients.
Develop and implement robust strategic, operational business and performance planning.
Overall responsibility for key client relationships.
To drive sales and profit margins.
Key Responsibilities
Leadership, Team Building and People Development:
To be a role model for the business in terms of interpersonal effectiveness, leadership, management skills and personal qualities.
To provide leadership and direction to the sales team, and be the focal point for all sales related issues within the business.
To build and maintain an effective sales team, providing support, motivation and feedback, and ensuring the provision of appropriate resources to enable maximum effectiveness.
To put in place appropriate individual development plans, encourage training where beneficial, and facilitate career development and progression.
To motivate, assess performance and ensure effective management and reward structures are in place.
Business Planning and Management:
Responsible for development and implementation of a comprehensive sales plan.
Accountable for the sales performance of the business.
Responsible and accountable for the management and application of the sales budget.
Responsible for the monitoring and measurement of sales targets.
The Candidate:
Must have experience of establishing and/or building a field based sales team.
Experience of the Asset finance/broker industry preferable.
Experience and knowledge of dealing with multiple funders and or working in a broker environment.
Strong knowledge and understanding of financial services, products and taxation.
Proven experience and knowledge of creating deals essential.
Working knowledge of CRM systems, ideally experience of Salesforce.
Using a proposal management system day to day.
Good understanding and use of technology (especially Microsoft products).
Key Skills:
Looking for 5 to 10 years Sales experience with a minimum of 3 years in Sales management.
Commercial experience including business development, revenue generation and costings.
Strong people leadership skills with proven experience of building, engaging and developing teams.
Proven ability to build and develop client relationships and appropriate network.
Experience:
Experience of performance improvement and transformation/change programmes.
Professional, confident & credible communicator.
Analytical and solution focused.
Able to work under pressure and within tight deadlines.
Proven track record of successfully developing an existing sales team to achieve growth and profit margins.
Educated to A'level and or degree level.
Establishing relationships and partnerships.
Customer enthusiasm.
Leadership.
Developing self and others.
Continuous improvement and change.
Strategic and external focus.
Results focus.
Planning and managing delivery.
Problem solving and decision making.
Please ONLY apply for the above role should you have 5 – 10 years field sales experience within the Asset Finance, Leasing industry, AND with previous Sales Management experience within this industry, otherwise your application will NOT be processed.
Contact: Please email your CV to danielle@thcrecruitment.co.uk