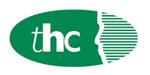 £28,000 depending on experience + great benefits.
Out client is a specialist provider of asset finance helping business customers purchase equipment on lease and hire purchase our clients with the best financing solutions for their business.
We are looking to recruit a talented Credit specialist to join a diverse and inclusive team where you'll feel valued and inspired to contribute your unique skills and experience.
We are currently recruiting for a Credit Analyst, who will support with providing credit to customers. The ideal candidate will have experience in negotiating financial transactions of moderate complexity. They will have the ability to prepare transactions for documentation and funding.
Key Responsibilities:
To negotiates complex financial transactions and prepares transactions for documentation and funding within limits of authority.
Assists in administration of wholesale and retail customer loans.
Determines customer credit worthiness, approves/rejects customer deals within credit authority.
Recommends deals beyond credit authority, and restructures customer deals.
Conducts and monitors credit investigations.
Prepare reports and related statistical reports.
Perform audits of booked deals for accuracy.
Working as a team to accomplish continuous improvement objectives for the department.
Participates in the identification of problem areas and development of resolutions to address them.
Key Skills:
Ability to apply math computation skills, credit concepts and techniques.
Able to calculate amortization schedules.
Able to analyse information to include, customer credit sum and past due accounts.
Knowledge of financing and taxation principles.
Thorough knowledge of financing and leasing documentation principles.
Understanding of security filing requirements and their applicability to bankruptcy laws and regulations.
Demonstrate effective oral, written, and listening communication skills to interact with both internal and external stakeholders.
Self-motivated and should be able to work with minimum supervision and provide daily, weekly task and progress report.
Good IT skills at an intermediate level (Ms-Word, Ms-Excel etc.)
Package:
Salary c£28k (more depending on experience).
24 days annual leave increasing with service to 30 days.
Bonus paid quarterly.
Share Scheme.
Pension Scheme 10%.
Health Care.
Dental and Vision Scheme.
Contact: Julie Ramsay julie@thcrecruitment.co.uk 01279 713900.