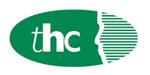 £40-50k.
The Asset Administration team are responsible for all administrative duties involving recovery, disposal and administration of the fleet, and assisting the other Customer Operations teams where required in locating these assets and/or value adding data pertaining to our customers. This role, reporting to the Head of Asset Management & Legal Services, provides day to day management of the Administration team and two Field Representatives; plans and manages team workload, ensures the team deliver relevant KPI's, conducts 121's and ensures quality standards befitting an FCA regulated business. The role also involves the production of monthly reports.
Key Responsibilities:
Managing a team of Administrators, Field Agents and external partners to handle varied ledger activities including the overall administration of our assets, the recovery and disposal processing of our assets, and trace and investigation undertakings pertaining to our customers.
Compiling a number of reports on a weekly and monthly basis in relation to cases referred to and actioned by the Asset Management team.
Allocation of new cases received to individual team members dependent on their skills and experience.
Performance management of staff where necessary, identifying training needs and co-coordinating team annual leave.
Ensuring absolute compliance with TCF principles and FCA regulations.
Responsible for resource planning, hiring and new team member training.
Conduct team meetings to update the team on best practices and continuing expectations.
Overseeing other asset related day to day tasks (Half Rule, Right of Withdrawal, Insurance Write-offs, deceased customers, Innocent Purchasers, Crush-watch Scheme, HPI management).
Essential Skills:
Experience managing and leading a team.
Excellent customer service, communication and interpersonal skills.
Resilience and determined.
Confident in making decisions.
Detailed knowledge and understanding of FCA regulations.
Be driven to achieve daily, weekly and monthly targets.
Experience of a regulated environment following process and procedure.
Excellent organisational and time management skills.
Contact: Email your CV to vicky@thcrecruitment.co.uk