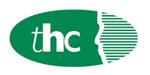 £30/40K plus benefits.
We are seeking a Credit Underwriter to join a niche Asset finance business based in South London underwriting various types of lending proposals. The role is centred on risk management.
It is essential that the candidate comes from Asset Finance.
Key Responsibilities:
Effectively underwriting credit applications.
Utilising metrics and data to identify areas of potential and emerging risk.
Providing well-reasoned, balanced assessment of risk and return trade-offs.
Assessing the credit worthiness of client companies.
Helping to ensure company procedures comply with industry standards.
Keeping informed of legal, compliance, and market related risk related issues involved in the approval of credit.
Key Skills:
2+ years' experience in a similar role ideally within the asset finance industry.
Ability to read and understand work related materials.
Ability to clearly express and communicate ideas, both written and verbal.
High level of accuracy and attention to detail.
Good written and verbal communication skills.
Flexible attitude, with the ability to manage changing priorities.
Contact: If this role is for you, please email your CV to julie@thcrecruitment.co.uk