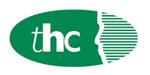 £40000 - £60000 per annum.
My client is based in South West London, and are looking for an experienced Lease Accountant to join a fast passed environment, and growing company within the finance industry. You will be asked to produce the monthly leasing management accounts and variance analysis. Ensuring that all balance sheet accounts are reconciled. Working closely with the Head of Finance in producing the statutory accounts and disclosures for the leasing entity. Be able to work and travel to Birmingham on a regular basis.
Key Responsibilities:
Preparation of the management accounts for the leasing division of 2 entities.
Production of Statutory Accounts.
Liaise with external auditors, preparation of audit pack and tax pack.
Approval and check payment list of new business and retentions.
Second level approval of payments.
Full balance sheet reconciliations and reference back to the schedule of balances from the lease administration system.
Preparation of the leasing VAT return.
Preparation of the finance lease reconciliation for the tax pack.
Proofing settlement and upgrade quotes. Working closely with the collections and asset management team.
Maintenance of the lease administration system, liaising with support to ensure bespoke products are calculating as expected.
Working closely with lease administrators to ensure all actions have been completed prior to closing for month end.
Posting of asset protection journal and reconciliation.
Liaising with external funders in the processing of buy backs and reconciliation of balances outstanding on head leases.
Processing of reschedules and ensuring the rescheduled account is as expected. The accounting thereof.
Liaising with the support team of the external lease administration system to create management reports and deal with queries.
Assist with various projects including set up of new products.
Key Skills:
Lease accounting experience required.
Accountancy qualification or studying towards a professional accounting qualification or qualified by experience.
Lease accounting knowledge essential.
Advanced Excel skills required.
Able to prioritise and organize in order to meet tight deadlines.
Working closely with a very supportive team.
You should ONLY apply if you have the relevant Lease Accountant's experience, otherwise your application will not be processed.
Contact: Please email your CV to danielle@thcrecruitment.co.uk