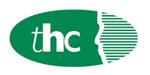 £26000 - £28000 per annum.
Join a high growth, fintech start-up; always looking for ways to innovate and solve problems creatively. Responsibility and leadership expected from day one in a non-corporate social environment.
Our client is a specialist providers of short-term, flexible loans to SMEs nationwide, a friendly and knowledgeable bunch and we know what it takes to run a business.
Job Role:
Assist in day to day credit and sales support activities across the organisation's.
Be integral in the general functioning and cohesion of the office. This will liaising with current customers and assisting potential customers and brokers.
Develop this role. It will be in your hands to drive this role forward and create value for the company.
Key Responsibilities:
Liaising with customers and brokers.
High level evaluation of funding applications. This involves analysis of bank statements, credit reports and other financial information in order to present findings to the credit team.
Compilation of legal agreements prior to funding.
Ensuring that documents are correctly executed prior to funding.
Direct communication with the legal team throughout the funding process.
Management of our pre-funding KYC documentation gathering process.
General office management duties such as taking control of the offices' ongoing needs and requirements, taking initiative in plugging gaps and ensuring the office is functioning at an optimal level.
The Candidate:
Show the desire and acumen to learn and develop their skills and grow and drive the role forward.
Be able to think on their feet and take the necessary initiative in making decisions.
Display strong communication skills, being comfortable speaking on the phone to clients and suppliers.
Display relationship management skills and other soft skills as necessary.
Contact: If you are interested in this role, please email your CV to julie@thcrecruitment.co.uk