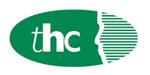 negotiable salary.
Due to continuing growth my client are now looking for an experienced Sales Director to join the senior management team and help drive further growth. The purpose of the role is to lead the external sales development team to deliver broadened and strengthened relationships with key introducer channels; franchise dealers, independent dealers and finance brokers.
The Heads of each of the franchise dealer, independent dealer and broker channels will report to the Sales Director. The key focus will be the effective development of these channels to drive profitable origination growth.
You will be an experienced sales professional and have a track record of effectively managing field sales executives. Experience in the motor vehicle sector or asset finance market would be highly preferable. The ability to develop and execute a strategic growth plan is crucial to success in this role.
Key Responsibilities:
Define and implement the external sales business development strategy.
Set revenue and key performance indicator targets for the company.
Recruit, train, motivate and manage the external sales.
Develop sales reporting and sales team management processes.
Improve sales techniques and tools.
Assist the sales team in developing key strategic relationships with dealers and brokers.
Effective reporting of strategy and progress to the senior management team and the Board.
Implement robust sales forecasting process.
Keep a close eye on the sales activities of competitors and react where appropriate.
The Candidate:
Minimum of 5 years in sales team management.
Experience in the Auto/ Asset Finance industry preferable.
Superb people and management skills.
Proven track record of achieving sales growth and delivery of results to business plans.
Whilst having outstanding people skills must have a strong grasp of the numbers and be able to effectively articulate the current position and forecast to the Board.
Contact: If you are interested in this role, please email your CV to vicky@thcrecruitment.co.uk