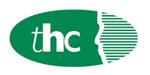 up to £65k per annum plus car OTE £100k plus.
Working for a prestigious bank owned finance company, we have a great opportunity in commercial vehicle finance.
You will have excellent customer service and presentation skills and if you have a desire to join a prestigious leader - this is for you.
You will be responsible for liaising with existing clients, prospects, business Introducers and internal support teams to ensure relationships are built up and maintained to achieve your business targets.
Key Responsibilities:
To proactively seek new clients, support and develop the existing client base & work with key introducers, vendors and business partners, to achieve revenue for the company, effectively converting lead opportunities to meet volume and margin targets.
Build and maintain direct new and existing relationships and utilise other introductory sources for example: Vehicle finance introducers, accountants, dealer groups, manufacturers, vendors, rental and contract hire business or client referrals.
Building and maintaining a level of direct new enquiries, attending networking events and identify and secure opportunities for new business and contacts.
Conduct sales meetings with prospective clients/introducers when required; complete risk templates for sanction of the facility, chasing outstanding enquires and paperwork on deals, maintain CRM system, attend sales team meetings.
Propose detailed credit submissions to underwriters for review and be able to understand conditions and terms, provide additional information to support the application, if and when necessary.
Key Skills:
Commercial vehicle finance.
Asset finance.
Business development specialist.
Account management expertise.
Prospecting, canvassing and marketing skills.
Existing & demonstrable industry contact network.
Have numeracy, literacy and IT skill across Microsoft office, in particular Excel and Outlook planning and organising.
Have excellent customer service skills with the ability to work alone but also part of a team.
Able to interpret statutory and management accounts.
Previous experience of working in a tier 2 & tier 1 leasing sales related environment is essential and previous vehicle asset finance experience is required.
Relevant training will be provided.
Package:
Up to £65k per annum plus car OTE £100k plus.
Annual Bonus: Potential to earn up to 75% of salary through 50% Volume and Margin target and 25% discretionary.
Company Car and additional benefits package.
Contact: If this role is for you, please email your CV to vicky@thcrecruitment.co.uk