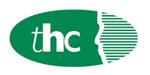 £27k plus great benefits.
Working is a sales support role within asset finance assisting credit and broker relationships to effectively develop new business opportunities and to provide high levels of service.
Key Responsibilities:
Assist with the preparation of new business proposals.
Credit searches as required.
Preparation, pay out and loading of new business.
Producing, tracking and administering documentation.
Ensure high standards are maintained in respect of all records/ documentation/correspondence.
Ensure broker commission payments are sent out on time.
Calculate broker commission debit backs and manage processing of such claims.
Organise refunds to customers where appropriate.
Assist with arrears collection by phone, fax and correspondence when required.
Key Skills:
At least 1/2 years in an HP and Leasing background is preferred but not essential.
Computer literate (good knowledge of MS Office suite – Excel, Word).
Knowledge of the Consumer Credit Act and Data Protection Act.
Knowledge of TCF.
Contact: If you are interested in this role, please email your CV julie@thcrecruitment.co.uk