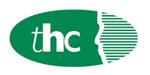 £30/34k plus great benefits.
Our client is a prestigious Asset Finance provider business is introduced via a variety of channels this role is working in the broker support team.
Key Responsibilities (in brief):
Develop new business opportunities by building and maintaining relationships with clients and introducers and by providing an efficient and high quality service to them.
Preparation of new business proposals, and the loading onto system.
Carry out relevant credit searches.
Prepare credit paper for underwriting and monitor each case.
Assist Broker Managers and the Brokers in their areas.
Generate Quotes and Commission to Introducers when required.
Key Skills:
At least 2 years in an HP and Leasing background is preferred but not essential.
Ability to communicate at all levels and able to build and develop relationships with clients and introducers of business.
An ability to produce and maintain accurate new business records and spreadsheets.
High level of numeracy and an understanding of financial calculations.
Methodical in approach with a meticulous attention to detail.
Good organisational skills.
Flexible and adaptable.
Ability to work as part of a team.
Enthusiastic "can do" attitude.
Customer Focused approach.
Contact: If you are interested in this role, please email your CV to julie@thcrecruitment.co.uk