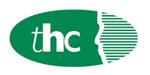 Up to 30k basic plus bonus.
Your Role
To provide administrative support in a timely and professional manner, and maintain accurate records. Reporting to Head of Debt Recovery, with day to day reporting responsibility to Broker Services Manager.
Key Responsibilities & Skills:
To provide administrative support for all areas of the Debt Recovery Team or as instructed by line management.
To gather/verify client information from various sources and, as directed, to ensure client data is accurate and update systems with findings and communicate the outcome to all relevant persons.
Deal with routine correspondence with regard to any collection or recovery issue.
Issue reminders, notices and support the Head of Debt Recovery with the issue of summons to customers.
Maintain the computer based information systems on all activities including building and running and reviewing reports to identify potential problem areas.
To ensure compliance with all Company policies with particular reference to Data Protection and Health & Safety policies.
Analyse data on current loan book and identify trends to report to relevant committee structures.
Previous experience gained within a similar collections position or customer services background preferably within banking.
Contact: For a full job spec and more details, please call Vicky on 01279 713900 or drop an email to vicky@thcrecruitment.co.uk