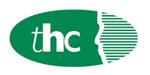 £22/24k plus benefits.
Our client is a market leading provider of business finance, this role represent a great career opportunity.
Working in a fast-paced, highly motivated team, you will provide support to the Sales teams in progressing new business proposals from lead through to proposal and pay-out, ensuring that policies and procedures are followed and all work is completed to the highest standard.
Key Responsibilities
You will support the Sales teams by providing administrative support including, but not limited to, the following:
Handling introducer, supplier and customer enquiries in a timely and efficient manner.
Managing the administrative life cycle of proposals from receipt of enquiry through to completion and pay-out in line with departmental procedures.
Collating credit searches, analysing financial records, updating in-house systems and utilise all appropriate authorised IT services to assist with the completion of new business proposals in line with policies and procedures.
Produce financial documentation required for customer signature.
Review new business files and progress agreements to pay-out, ensuring that they have been processed in line with policies and procedures.
Ensure that agreements are uploaded accurately to the system.
Key Skills:
Ability to produce work to a consistently high standard.
Excellent attention to detail.
Good team player, but equally effective working on their own.
Ability to prioritise, manage time effectively and meet deadlines.
Excellent written and verbal communications skills.
Contact: If you are interested in this role, please email your CV to julie@thcrecruitment.co.uk