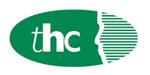 c£30k plus bonus and benefits.
This role presents a great opportunity to develop a sales career in Business/Asset Finance the job holder will provide effective support to aid the performance of the Sales Team within Business Finance - supporting general assetfinane.
Proactively attracting, processing, and converting new financing proposals into new business – with a focus on delivering speedy, consistent and efficient service to Broker customers.
You will support a field based BDM.
Key Responsibilities:
Effective management of the proposal pipeline, increasing proposal conversion and aiding new business growth.
To support the performance of Introducer accounts in partnership with the assigned Business Development Manager.
To support the wider performance of the Internal Sales Team.
Support for business initiatives relating to delivery of enhance new business performance.
Key Skills:
Understanding of Asset Financing products.
Experience in a Financial Services or Internal Sales environment.
Good communication skills.
Good organizational skills.
Good time management skills.
Good team working and interpersonal skills.
Basic fluency with credit analysis.
Basic numerical skills and fluency with financial analysis.
Basic business analytical skills.
Contact: If you are interested in this role, please email your CV to julie@thcrecruitment.co.uk