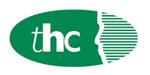 competitive salary plus bonus.
Job Role:
Checking and verifying all loan documentation received from customers is present, accurate, genuine and matches the details stored on the systems.
Ensuring all required AML, KYC, Fraud and car checks are satisfied prior to payout.
Prioritising daily payout work flow based on customer and business requirements.
Liaising with customers on the phone and via email where necessary.
Key Skills:
Ideally Payout experience from within the finance industry.
Excellent written and verbal communication skills.
The ability to remain calm under pressure.
Strong attention to detail.
Organisation skills and the ability to prioritise.
To follow procedures and work within a regulated environment.
Knowledge of: Data Protection Act, Money Laundering Regulations, Credit Risk Policy.
This position works shifts – there are three and you will rotate through them weekly: 9am-5pm and 12-8pm. You will also need to work one weekend in four, 10am to 6pm (and we give you a day off in the following week)
Contact: If you are interested in this role, please email your CV to Vicky@thcrecruitment.com