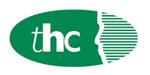 £50-60k, OTE £100k plus car etc.
Our client is a relatively newcomer in the industry and have enjoyed rapid success and growth. They are looking to develop business through the Broker channel, we are looking to talk to existing broker managers working either in Asset or Motor Finance.
Rewards for the successful candidate are exceptional.
Key Responsibilities:
To develop business by generating new broker leads within a specified geographical area & to be prepared to travel within this area when necessary.
Evaluating broker's integrity.
Ensuring broker's regulatory compliance.ie complaints, AML, data protection, treating customers fairly.
Checking broker system reports and contacting existing, but non active, brokers, to re-establish business levels.
Maintaining existing broker relationships.
Identifying brokers with a large sales force with a view to building individual relationships.
To prepare papers for credit committee with an understanding of any accounting information.
To understand motor dealers & their structures. To have the ability to do a drive by & acknowledge the quality of the dealership by way of stock & customer.
To site visit hirer's when necessary, to establish the transaction is appropriate/carry out asset inspection.
We will consider applications with broker connections in Motor or Asset Finance.
Contact: If you are interested in this role, please email vicky@thcrecruitment.co.uk