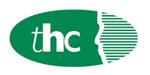 Up to £45k base + com + car allowance and many other benefits.
I am currently seeking to recruit a new experienced BDM for the Midlands with a basic salary of up to £ 45,000 in line with experience and proven performance. (Ideally currently operating in the broker channel with existing broker relationships) for a great Southern based Client of mine.
The ideal person should have a minimum 2 year successful track record in asset finance sales, someone who is able to work independently & operate from a suitable home office based/living in the Midlands. You should also have strong existing broker relationships & good knowledge of industrial assets/vehicles, with excellent credit/communication/organisational skills.
Please ONLY apply for this positions should you have strong field sales/Broker Management experience within Asset Finance, Hard Assets/Industrial/Vehicles etc.
Contact: Please email your CV to danielle@thcrecruitment.co.uk